We Are Sorry To See You Leave The Mind The Bottomline Program
Please follow the steps below:
To make sure we got the right email address.
To successfully unsubscribe, you must verify your email address below.
1
In The Form Below
Please Make Sure
Your Email Address
Is Correct
2
Leave Us Some
Feedback On Why
You Are Opting-Out
This is totally optional
3
Click The
"Remove Me"
Button
Unsubscribe From Mind The Bottomline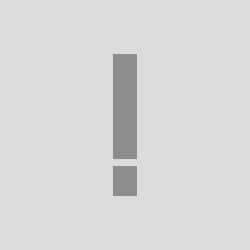 By Clicking Remove Me, You Will Be Removed From All Future Emails About Mind The Bottomline
Email*Take A Second To Help Us Improve?Remove Me
When you enter your email and hit the button above, we will immediately remove you from the Mind The Bottomline mailing list. You may still receive future emails from Boundless Success on other topics.
[tcb-script type="text/javascript"]window.cfields = {"22″:"mtb_unsubscribe_reason"};window._show_thank_you = function(id, message, trackcmp_url) {var form = document.getElementById('_form_' + id + '_'), thank_you = form.querySelector('._form-thank-you');form.querySelector('._form-content').style.display = 'none';thank_you.innerHTML = message;thank_you.style.display = 'block';if (typeof(trackcmp_url) != 'undefined' && trackcmp_url) {// Site tracking URL to use after inline form submission._load_script(trackcmp_url);}if (typeof window._form_callback !== 'undefined') window._form_callback(id);};window._show_error = function(id, message, html) {var form = document.getElementById('_form_' + id + '_'), err = document.createElement('div'), button = form.querySelector('button'), old_error = form.querySelector('._form_error');if (old_error) old_error.parentNode.removeChild(old_error);err.innerHTML = message;err.className = '_error-inner _form_error _no_arrow';var wrapper = document.createElement('div');wrapper.className = '_form-inner';wrapper.appendChild(err);button.parentNode.insertBefore(wrapper, button);document.querySelector('[id^="_form"][id$="_submit"]').disabled = false;if (html) {var div = document.createElement('div');div.className = '_error-html';div.innerHTML = html;err.appendChild(div);}};window._load_script = function(url, callback) {var head = document.querySelector('head'), script = document.createElement('script'), r = false;script.type = 'text/javascript';script.charset = 'utf-8';script.src = url;if (callback) {script.onload = script.onreadystatechange = function() {if (!r && (!this.readyState || this.readyState == 'complete')) {r = true;callback();}};}head.appendChild(script);};(function() {if (window.location.search.search("excludeform") !== -1) return false;var getCookie = function(name) {var match = document.cookie.match(new RegExp('(^|; )' + name + '=([^;]+)'));return match ? match[2] : null;}var setCookie = function(name, value) {var now = new Date();var time = now.getTime();var expireTime = time + 1000 * 60 * 60 * 24 * 365;now.setTime(expireTime);document.cookie = name + '=' + value + '; expires=' + now + ';path=/';}var addEvent = function(element, event, func) {if (element.addEventListener) {element.addEventListener(event, func);} else {var oldFunc = element['on' + event];element['on' + event] = function() {oldFunc.apply(this, arguments);func.apply(this, arguments);};}}var _removed = false;var form_to_submit = document.getElementById('_form_14_');var allInputs = form_to_submit.querySelectorAll('input, select, textarea'), tooltips = [], submitted = false;var getUrlParam = function(name) {var regexStr = '[?&]' + name + '=([^&#]*)';var results = new RegExp(regexStr, 'i').exec(window.location.href);return results != undefined ? decodeURIComponent(results[1]) : false;};for (var i = 0; i < allInputs.length; i++) {var regexStr = "field[(d+)]";var results = new RegExp(regexStr).exec(allInputs[i].name);if (results != undefined) {allInputs[i].dataset.name = window.cfields[results[1]];} else {allInputs[i].dataset.name = allInputs[i].name;}var fieldVal = getUrlParam(allInputs[i].dataset.name);if (fieldVal) {if (allInputs[i].type == "radio" || allInputs[i].type == "checkbox") {if (allInputs[i].value == fieldVal) {allInputs[i].checked = true;}} else {allInputs[i].value = fieldVal;}}}var remove_tooltips = function() {for (var i = 0; i < tooltips.length; i++) {tooltips[i].tip.parentNode.removeChild(tooltips[i].tip);}tooltips = [];};var remove_tooltip = function(elem) {for (var i = 0; i < tooltips.length; i++) {if (tooltips[i].elem === elem) {tooltips[i].tip.parentNode.removeChild(tooltips[i].tip);tooltips.splice(i, 1);return;}}};var create_tooltip = function(elem, text) {var tooltip = document.createElement('div'), arrow = document.createElement('div'), inner = document.createElement('div'), new_tooltip = {};if (elem.type != 'radio' && elem.type != 'checkbox') {tooltip.className = '_error';arrow.className = '_error-arrow';inner.className = '_error-inner';inner.innerHTML = text;tooltip.appendChild(arrow);tooltip.appendChild(inner);elem.parentNode.appendChild(tooltip);} else {tooltip.className = '_error-inner _no_arrow';tooltip.innerHTML = text;elem.parentNode.insertBefore(tooltip, elem);new_tooltip.no_arrow = true;}new_tooltip.tip = tooltip;new_tooltip.elem = elem;tooltips.push(new_tooltip);return new_tooltip;};var resize_tooltip = function(tooltip) {var rect = tooltip.elem.getBoundingClientRect();var doc = document.documentElement, scrollPosition = rect.top – ((window.pageYOffset || doc.scrollTop) – (doc.clientTop || 0));if (scrollPosition < 40) {tooltip.tip.className = tooltip.tip.className.replace(/ ?(_above|_below) ?/g, ") + ' _below';} else {tooltip.tip.className = tooltip.tip.className.replace(/ ?(_above|_below) ?/g, ") + ' _above';}};var resize_tooltips = function() {if (_removed) return;for (var i = 0; i < tooltips.length; i++) {if (!tooltips[i].no_arrow) resize_tooltip(tooltips[i]);}};var validate_field = function(elem, remove) {var tooltip = null, value = elem.value, no_error = true;remove ? remove_tooltip(elem) : false;if (elem.type != 'checkbox') elem.className = elem.className.replace(/ ?_has_error ?/g, ");if (elem.getAttribute('required') !== null) {if (elem.type == 'radio' || (elem.type == 'checkbox' && /any/.test(elem.className))) {var elems = form_to_submit.elements[elem.name];no_error = false;for (var i = 0; i < elems.length; i++) {if (elems[i].checked) no_error = true;}if (!no_error) {tooltip = create_tooltip(elem, "Please select an option.");}} else if (elem.type =='checkbox') {var elems = form_to_submit.elements[elem.name], found = false, err = [];no_error = true;for (var i = 0; i < elems.length; i++) {if (elems[i].getAttribute('required') === null) continue;if (!found && elems[i] !== elem) return true;found = true;elems[i].className = elems[i].className.replace(/ ?_has_error ?/g, ");if (!elems[i].checked) {no_error = false;elems[i].className = elems[i].className + ' _has_error';err.push("Checking %s is required".replace("%s", elems[i].value));}}if (!no_error) {tooltip = create_tooltip(elem, err.join('<br/>'));}} else if (elem.tagName == 'SELECT') {var selected = true;if (elem.multiple) {selected = false;for (var i = 0; i < elem.options.length; i++) {if (elem.options[i].selected) {selected = true;break;}}} else {for (var i = 0; i < elem.options.length; i++) {if (elem.options[i].selected && !elem.options[i].value) {selected = false;}}}if (!selected) {no_error = false;tooltip = create_tooltip(elem, "Please select an option.");}} else if (value === undefined || value === null || value === ") {elem.className = elem.className + ' _has_error';no_error = false;tooltip = create_tooltip(elem, "This field is required.");}}if (no_error && elem.name == 'email') {if (!value.match(/^[+_a-z0-9-'&=]+(.[+_a-z0-9-']+)*@[a-z0-9-]+(.[a-z0-9-]+)*(.[a-z]{2,})$/i)) {elem.className = elem.className + ' _has_error';no_error = false;tooltip = create_tooltip(elem, "Enter a valid email address.");}}if (no_error && /date_field/.test(elem.className)) {if (!value.match(/^dddd-dd-dd$/)) {elem.className = elem.className + ' _has_error';no_error = false;tooltip = create_tooltip(elem, "Enter a valid date.");}}tooltip ? resize_tooltip(tooltip) : false;return no_error;};var needs_validate = function(el) {return el.name == 'email' || el.getAttribute('required') !== null;};var validate_form = function(e) {var err = form_to_submit.querySelector('._form_error'), no_error = true;if (!submitted) {submitted = true;for (var i = 0, len = allInputs.length; i < len; i++) {var input = allInputs[i];if (needs_validate(input)) {if (input.type == 'text') {addEvent(input, 'blur', function() {this.value = this.value.trim();validate_field(this, true);});addEvent(input, 'input', function() {validate_field(this, true);});} else if (input.type == 'radio' || input.type == 'checkbox') {(function(el) {var radios = form_to_submit.elements[el.name];for (var i = 0; i < radios.length; i++) {addEvent(radios[i], 'click', function() {validate_field(el, true);});}})(input);} else if (input.tagName == 'SELECT') {addEvent(input, 'change', function() {validate_field(input, true);});}}}}remove_tooltips();for (var i = 0, len = allInputs.length; i < len; i++) {var elem = allInputs[i];if (needs_validate(elem)) {elem.value = elem.value.trim();validate_field(elem) ? true : no_error = false;}}if (!no_error && e) {e.preventDefault();}resize_tooltips();return no_error;};addEvent(window, 'resize', resize_tooltips);addEvent(window, 'scroll', resize_tooltips);window._old_serialize = null;if (typeof serialize !== 'undefined') window._old_serialize = window.serialize;_load_script("//d3rxaij56vjege.cloudfront.net/form-serialize/0.3/serialize.min.js", function() {window._form_serialize = window.serialize;if (window._old_serialize) window.serialize = window._old_serialize;});var form_submit = function(e) {e.preventDefault();if (validate_form()) {// use this trick to get the submit button & disable it using plain javascriptdocument.querySelector('[id^="_form"][id$="_submit"]').disabled = true;var serialized = _form_serialize(document.getElementById('_form_14_'));var err = form_to_submit.querySelector('._form_error');err ? err.parentNode.removeChild(err) : false;_load_script('https://boundlesssuccess.activehosted.com/proc.php?' + serialized + '&jsonp=true');}return false;};addEvent(form_to_submit, 'submit', form_submit);})();[/tcb-script]
​