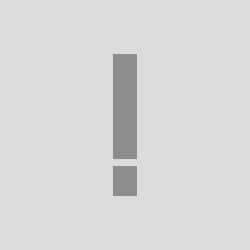 This statement discloses the privacy practices for https://boundlesssuccess.com which is owned and operated by Boundless Success. This privacy statement applies only to information collected on this website and is not applicable to any other websites of Boundless Success. We value the privacy of visitors and registered users of our website.
Children's Privacy
Boundless Success does not knowingly or intentionally collect information from anyone under the age of 18, and we request that anyone under the age of 18 does not submit personal information. If we become aware that someone under the age of 18 has submitted personal information, we will delete the information from our records.
Information Involuntarily Collected From Visitors – We collect the following information for every visitor to our website:
Your IP address,
The operating system of the computer from which you accessed our website,
The web browser type and version used to access our website,
The date and time you arrived at our website,
The pages you visited on our website,
The date and time you exited our website.
We are the sole owners of this involuntarily collected information from visitors to our website and we do not share this information in raw form with third parties. This information is used to prepare internal visitor / traffic reports for our website that may be shared with third parties from time to time; however, personally identifiable information (PII) collected involuntarily is not shared.
Cookies
By visiting our site cookies will be placed on your device (computer, mobile or tablet). A "cookie" is a small text file that is placed on your device by websites you visit. Some of the cookies we use are strictly necessary to operate our site. Others relate to the site's performance and functionality and to your preferences. Boundless Success uses the following cookies on this site:
1. Strictly necessary: These cookies enable the website to function correctly and deliver the services and products you have requested. These cookies do not gather information about you that could be used for marketing or remembering sites you have visited on the internet.
2. Performance & Functionality: These cookies do things like remember your preferred language, understand your preferences and associates users to any forms you submit to use to enable pre-completion of subsequent forms. Other cookies are placed only for the time or session you visit our site or whether you are a new or returning visitor to our site. These cookies may remain on your computer anywhere from the duration of your session for up to five years.
3. Analytics: We use Google Analytics to help the website analyze how our site is used, such as allowing us to compile reports on website activity and providing us other services relating to website activity and internet usage. The information generated by the cookie about your use of the website will be transmitted to and stored by Google on servers in the United States.
We use an IP-anonymisation function which truncates your IP address if you are located in a country within the European Economic Area. Only in exceptional cases will the whole IP address be first transferred to a Google server in the USA and truncated there. Some of the Google Analytic cookies will remain on your device for up to 2 years.
Visit Google privacy policy for information about how Google uses data and you can go to Google Analytics to find out more, including how to opt out of Google Analytics.
4. Third Party Remarketing Cookies: These are cookies used by third-party companies that we trust to show you ad banners on other websites. We use the Doubleclick cookie which is part of the Google Analytics cookies to inform, optimize, and serve ads within the Google content network to previous visitors of our site who have already shown interest by visiting us. The DoubleClick cookie enables remarketing for products like AdWords on the Google display network. For more information on DoubleClick, you can visit Google's Ads Preferences Manager to manage the settings or even to opt out.
You can also generally opt out of the use of cookies by changing your browser settings. For more information about cookies, visit http://www.aboutcookies.org. If you choose to not have your browser accept cookies from the Boundless Success site, you will be able to view our site, however, you will not experience a personalized visit, nor will you be able to subscribe to the service offerings on the site.
Information Voluntarily Collected From Users
We collect PII that is voluntarily submitted by our users.  Visitors are required to give PII to become registered users  and users of Dynamic Decisions and Vital Values are asked to provide PII to enable the Dynamic Decisions and Vital Values to calculate certain parameters to allow users to make an informed decision about decisions in question. PII collected on our website(s) is not shared with third parties.  We use PII submitted by you only for the purpose of efficient operation and marketing of our website and to provide calculated output regarding the provision of our services to our users.
A user can review his or her PII collected on our website.  Also, a user can edit his or her PII stored in our database by logging into our website.  If a user requests that his or her PII be deleted from our database, this request is promptly complied with.
We protect your information offline. Only Boundless Success representatives who need the information to perform a specific task (for example, billing or customer service) are granted access to personally identifiable information.  The computers/servers in which we store PII are kept in a secure environment.
Email Lists
Our websites maintain emailing lists.  All of our email lists are 'opt-in' by the user.  Also, all computer generated email from our website contains a clear "remove/opt-out" link.  We shall not use your email address to send spam, defined as unsolicited commercial email.  All emails from our website shall either be connected to delivery of services from our website for which you registered, responses to your email, or other messages you agreed to receive.
Links
These websites contain links to other sites.  Please be aware that we are not responsible for the content or privacy practices of such other sites.  We encourage our users to be aware of when they leave our site and to read the privacy statements of any other site that collects PII.
Security
Boundless Success will employ reasonable precautions to protect personal information from loss, misuse and unauthorized access, disclosure, alteration or destruction. Such measures may include the use of password protection and restricting access to personal information to those with a legitimate purpose in receiving the information.
Boundless Success takes reasonable steps to help ensure that the personal information is reliable for its intended use, accurate, complete and current. Reasonable steps shall also be taken to accommodate privacy preferences, such as restricting access to the personal information to those who have a legitimate business need to know the information, anonymizing certain information, or assigning codes or pseudonyms when the actual names are not required for the purpose at hand.
We use a website security service to protect you, and us.  To verify this, click the badge in the lower right corner of your screen that says "secured by sucuri".
Employees and agents who have access to such personal information shall be trained regarding this Policy, advised that they are responsible for fully complying with the privacy principles articulated in this Policy and instructed that violations of these principles shall result in appropriate discipline up to and including termination.
While we take reasonable precautions against possible security breaches of our Web site and records no website or Internet transmission is completely secure and we cannot guarantee that unauthorized access, hacking, data loss, or other breaches will never occur.
Indemnify and Hold Harmless
During the course of using this service, you/your client may be receiving calculations from Boundless Success, Dynamic Decisions and Vital Values about the effectiveness of various decisions or courses of actions or about the results that might be anticipated.  Such calculations are to be used as a guide in making the decision only, and should not be construed as promises or guarantees of a particular result. Furthermore, information communicated to you via email, blog or any part of aforementioned websites is done so in good faith.  Always use your own judgement, or that of a qualified professional, to do due diligence on your business.  The information offered from Boundless Success is solely the opinion of our team.  They are not specific advice for your business.  All information provided is offered in good faith but ultimately you are responsible for verifying and applying the strategies, tactics and knowledge necessary for your specific situation.  Upon becoming a registered user for the above mentioned websites, you hereby agree to defend, indemnify and hold harmless Boundless Success and its employees, representatives and agents for any acts or omissions or damages suffered by you or any third party as a result of any and all claims resulting from the rendering of calculations.  You also agree to defend, indemnify and hold harmless Boundless Success and its employees, representatives and agents for any disclosure or breach of privacy or security of any data provided to Boundless Success on these websites.
Privacy Contact
If you have any privacy questions or issues, the privacy contact for this website is listed below:
Boundless Success
Attn: Nick Liberati,  Owner          Email: nick@boundlesssuccess.com         Telephone: 773−680−0203
Physical Address:        P.O Box 1081   Ada, Michigan   49301   United States
We promise to investigate and respond to any privacy complaint sent to the above email address within three (3) business days after receipt.  The response from us will propose a resolution to the complaint such as removal of information from our database or data records.  When sending a privacy complaint to us, please put "privacy complaint" in the subject line and be as specific as possible regarding the incident to allow us to properly investigate the issue.
This Privacy Statement was last reviewed and revised on September 12, 2021.