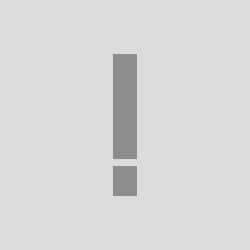 Hyperlink License Agreement
You have our permission to establish a hyperlink, subject to the terms of the following agreement.
Your license to create a hyperlink is non-exclusive and non-transferable. The hyperlink shall use all trademarks owned or licensed by Boundless Success ("Boundless Success marks") only in connection with the promotion of Boundless Success products and services. You agree that this is not a "trademark license" by which you are in any way permitted to use the Boundless Success marks to indicate the origin of any product or service you offer, other than products or services sold or otherwise provided by Boundless Success. You further agree that Boundless Success retains all ownership in and control of the Boundless Success marks and that you will not contest or impair Boundless Success' right, title or interest in the Boundless Success marks. Any permitted use of the Boundless Success marks shall inure to the sole benefit of Boundless Success. Boundless Success is not liable for any loss or damage incurred or suffered by you or any third party arising out of or in connection with or as a result of the hyperlink.
Your use of the Boundless Success marks shall be in compliance with Boundless Success's branding guidelines.
In addition, you agree that you will:
Provide Boundless Success with the URL of your website with the hyperlink and advise of any URL changes;
Not insinuate or convey to the public that Boundless Success guarantees, recommends or approves of statements on your website;
Not create frames around the https://boundlesssuccess.com website or use other techniques that alter the presentation of the https://boundlesssuccess.com website;
Not bypass web pages that contain Boundless Success Terms of Use and Privacy Policy;
Immediately terminate links and cease and desist from all further use of the Boundless Success marks upon receipt of a written request from Boundless Success; and

Comply with all terms and conditions in Boundless Success Terms of Use and Privacy Policy provided on the https://boundlesssuccess.com website.
If these terms are not acceptable in full to you, you may not establish a hyperlink to our website.
Last Updated: October 29th, 2018