I believe
that every single person is exceptional in their own way.
in a world of abundance.
that each person has at least one gift to share with the world.
in YOU!
I became a coach
because
...
I was doing pretty okay in life, but felt that I still wasn't even close to achieving my full potential. On my journey to becoming an NCAA Division I athlete (soccer), coaches helped fuel my development, so I wanted to find something that could help me outside of athletics. Then I discovered life coaching. Long story short, I completed an ICF approved coach training program in 2009.
I believe
I can help you
...
because I'm a coach, and I know firsthand, the challenges that are inherent to being in the business of coaching. Plus, for 25 years in the "corporate" world, I have been responsible for profit & loss (P&L), growing businesses, managing expenses, creating new revenue streams,  and strategic planning.  All of that is rooted in my duel Master's degrees (more on that in a second).
Two Little Known Facts About Me...
Little known Fact #1
I've been to Alaska 11 times. Not cruises. Think backcountry - fishing, hiking, camping, ice climbing, rafting; out of a tent in the wilderness. While on a trip in 2002, I met my wife. I spent 14 days in Alaska. We met in a microbrewery. I spent 1 night in a hotel the entire trip. Coincidentally(?) she was staying in the same hotel, in the room right next to me. And, it turned out, she only lived 1.5 miles from me back in Chicago.
Little known Fact #2
I've battled through clinical depression (several times) and openly share my experience so others may find courage and help to address their own challenges.
I don't call myself an expert. I don't have all the answers, and I'm not for everyone out there. People looking for an easy way out don't jive with me. I strive to share my knowledge in a straight-forward manner, in a way that the user can practically implement things. However, it does take participation on their end. It's not magic, and I've come to find that people that take the time and put in the effort, really benefit from what I'm doing.
I'm challenged by
three things
in particular.
 

solving problems, usually in a devil's advocate sort of way.

being the best parent possible for my daughter, and husband to my wife

trying to remain non-judgmental and accept things as they are
Still Want To Learn More?
Click The Arrow To Keep Readiing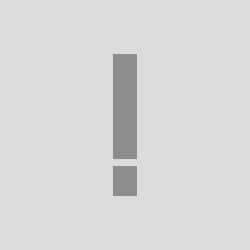 I have enjoyed opportunities of increasing responsibility for several Fortune 100 companies in the world of business, and the passion to help others in their 'quest for success' fuels my spirit.  Additionally, my yearning for learning has opened doors and fostered life-long friendships. I can honestly say that if I visited any major U.S. city, I could call up a friend and have a couch to crash on for the night, if needed.
I grew up in Pittsburgh, a second generation immigrant of Italian decent.  I have an older brother, my parents are still married, and my mom stayed at home to raise us boys.  Oh, and I was pretty much born with a soccer ball in my crib. I successfully walked-on to the University of Pittsburgh Division I Varsity soccer team.  The leadership, hard work, and commitment to my teammates was rewarded with the team captainship for my last two years on the field.  I also earned team MVP honors, as voted on by my fellow teammates.
After completing a dual Master's degree program (Master's – Health Administration; Master's – Business Administration) at the University of Pittsburgh, I matriculated to Evansville, Indiana to begin a career in executive leadership with a multi-national healthcare company.  I generated this opportunity in the most unorthodox way through a creative approach. Basically, the position I was in was designed to groom me for a CEO or COO position, and I learned a lot about the intricacies of running a hospital from the business perspective. Tremendous career opportunity, for which I'm thankful.  Kind of one of those feelings that things look good on the outside, but just don't feel right on the inside.  So I flat-out quit my job and chose to continue my journey and moved to Chicago. But, not before I took a breather to travel and visit friends around the country (accumulating credit card debt too!).
I joined one of the Big 5 consulting outfits and was quickly immersed in the world of working in a professional services firm. Highly quantitative work (I was a spreadsheet jockey with Microsoft Excel), generating sales proposals, selling the work, and delivering on client solutions. Strategic healthcare consulting was my forte, and I did a lot of work with clients around business planning, service line expansions, mergers & acquisitions and strategic planning. I was a 'casualty' of massive layoffs in 1999, but continued to do some ad-hoc consulting until I landed my next full-time gig. (Ever hear of the American Bar Association?A colleague and I led them through developing their strategic plan).
The Partner that hired me into consulting, and subsequently "right-sized" me, plugged me into some contacts she knew at Children's Memorial Hospital in Chicago.  I was hired on there, running an organization of ~250 physicians.  I negotiated payment rates for physicians from insurance companies, ramped up our customer service, and had full responsibility for profit & loss (P&L). I was also charged with growing the business of the physician organization.  And grow we did…